PRODUCTION PROCESS
HR COIL
The process starts with the HR coils
1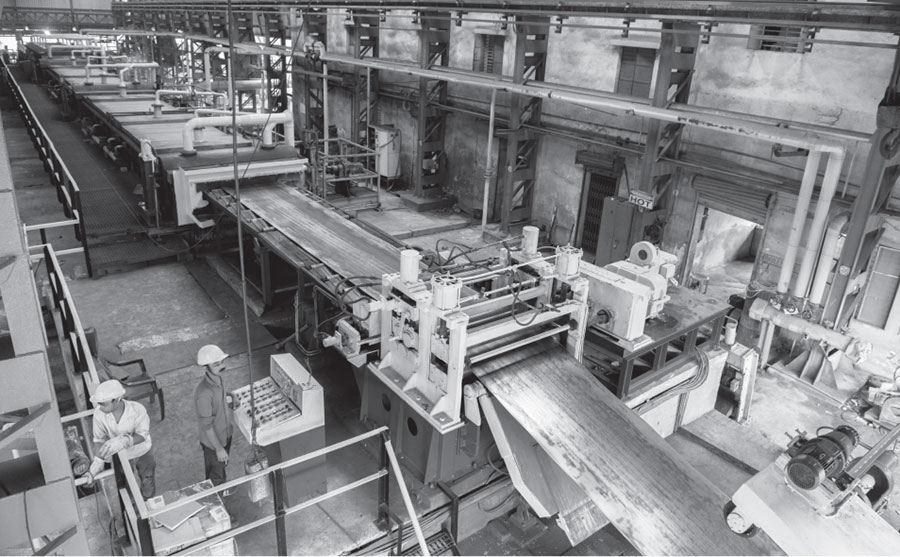 PICKLING LINE
Hydrochloric acid pickling line with a capacity of 180,000 mt per annum. The process removes oxide scales from the surface of the hot rolled coils.
Through rinsing with DM water
Chemical cleaning by hot acid of controlled concentration
2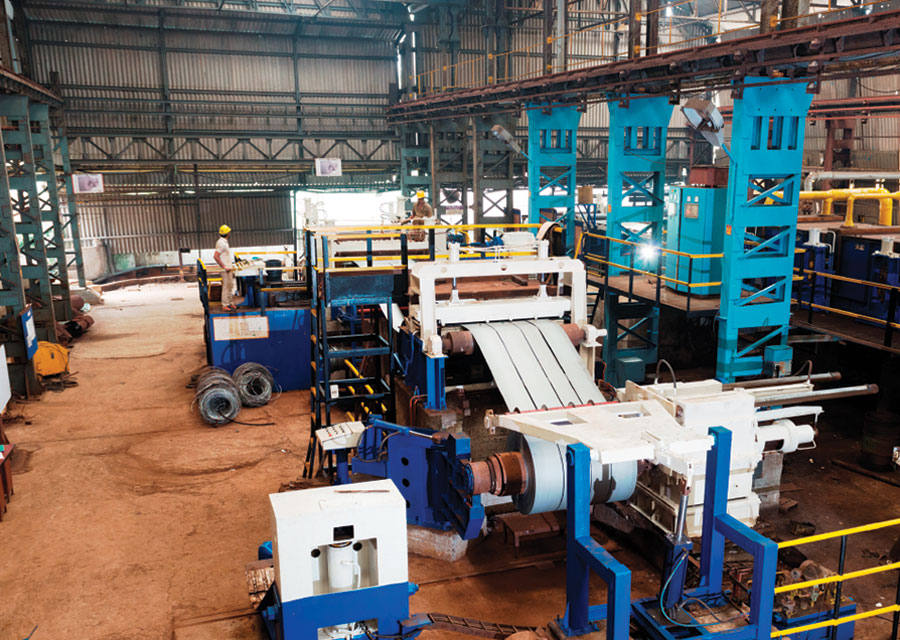 HR SLITTING
Pickled coils are slit to desired width to prepare narrow strips for further processing.
Slitting line capacity is 180000 mt per annum
Can slit up to 6 mm thickness
3

4 HI COLD ROLLING MILL
4–HI Cold Rolling Mill is used for rolling the pickled &amp slitted coils to their desired thickness based on requirements.
Automated gauge control
Output thickness range 0.30–4 mm
Width range 400 mm(max)
4

BELL ANNEALING FURNACE
To remove strain and to obtain desired grain structure for improved mechanical properties. The strip is heated and control cooled in an inert atmosphere.
Hydrogen and nitrogen gas used as inert media
Superior surface cleanliness
Spherodisation/Recrystallisation Annealing
Mechanical properties as per IS standards
5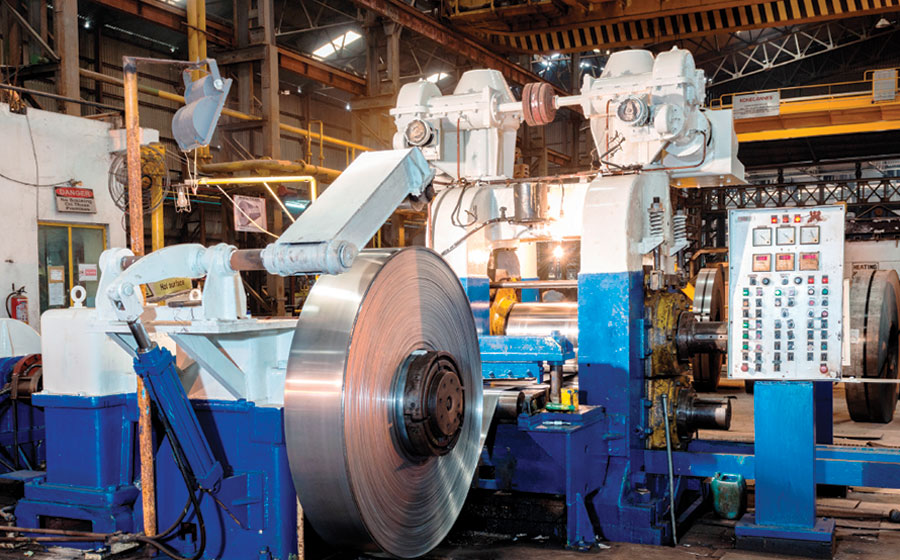 2 HI SKIN PASS MILL
Skin pass helps in slight thickness reduction to impart desired temper. Strip achieves desired surface roughness (matte, bright) as per customer specifications.
Precise thickness control by experts
6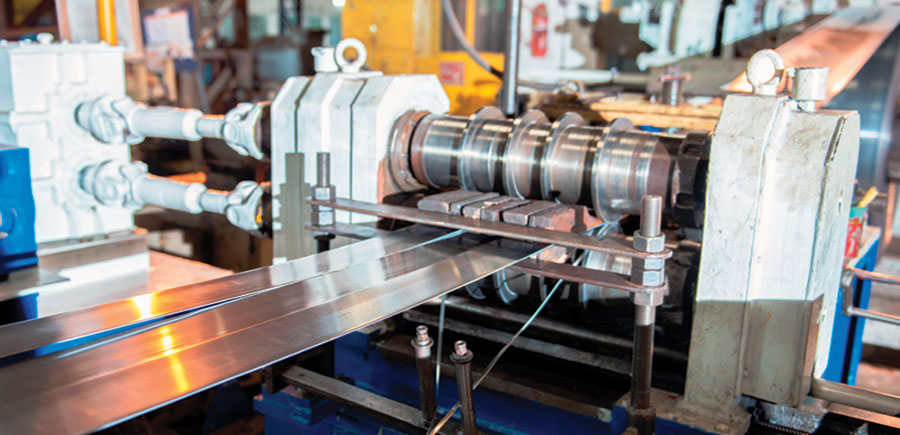 CR SLITTING
Cutting the coil to customised width as per requirements.
It produces burr free edges with controlled winding tension
7

PACKING AND DESPATCHING
The products are packs carefully and are ready to be shipped.
8

WORKS AND OFFICE
IFB Steel
Village Bamunari, NH–2, Delhi Road, Hooghly 712 250, West Bengal, India
E : enquiry@ifbsteel.com